It is made of italian saffron grown in our plantations, finely grinded and mixed with loose vegetable cocoa butter, which once poured into molds and tempered takes on the shape of an ingot.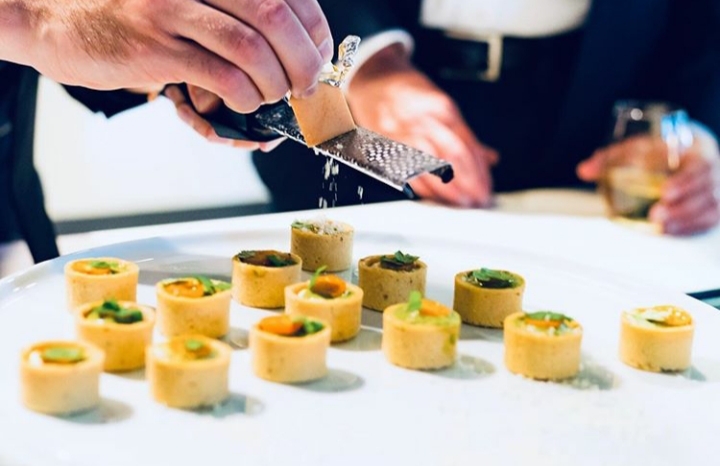 We only use saffron from our plantations or selected suppliers.
We do not use chemicals, we let nature do its work, as only she can do.
It is the fine fat contained in cocoa beans coming from ethical and sustainable plantations.
We chose cocoa butter to shape our ingot because it gives meltiness and shine and it is completely neutral, so as not to cover the intense taste of our saffron.
Obtained from the sum of the first two elements, without the addition of dyes, preservatives and chemical additives, non-GMO,  egg-free, dairy-free and gluten free.
To be grated wherever your imagination suggests.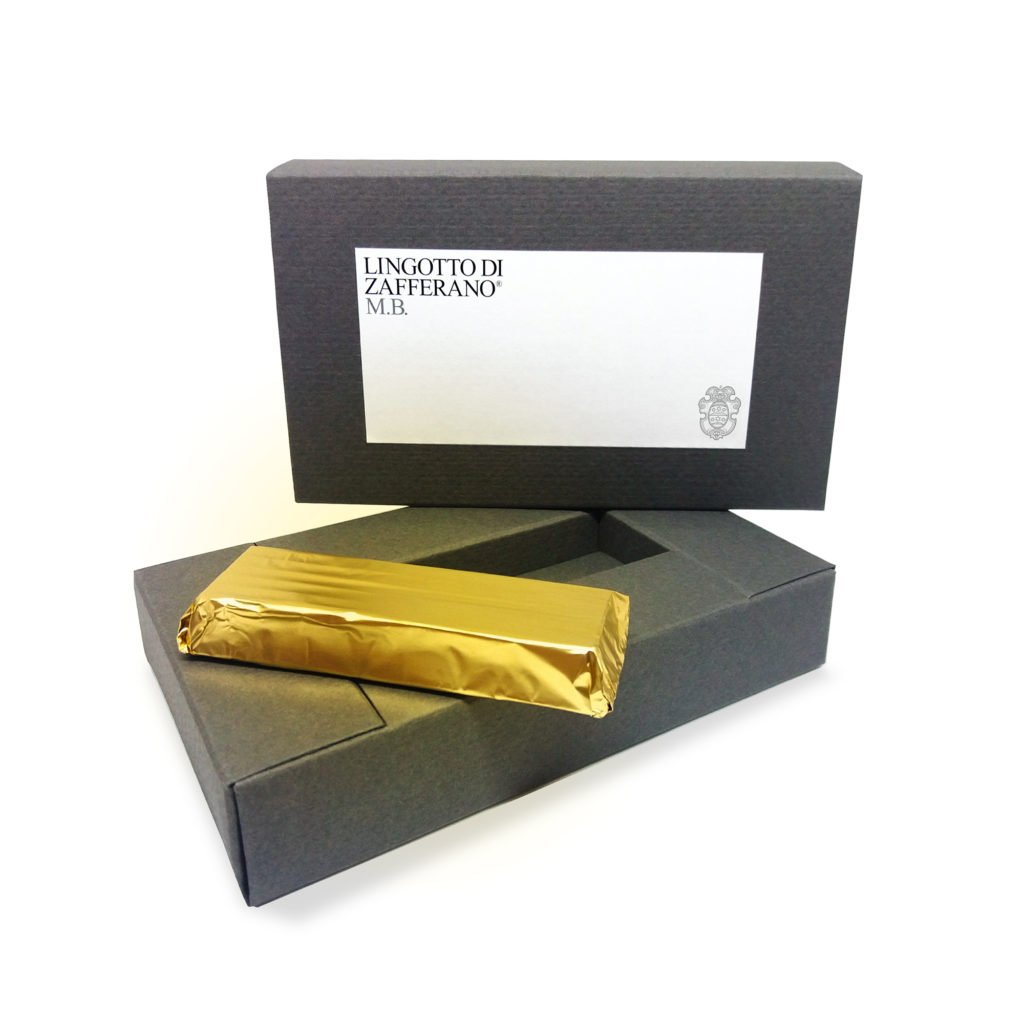 This innovative solution makes it possible to use the spice by grinding it finely, in large grain or thin strips, directly on the plates, even in front of your guests' unbelieving eyes, be they first, second or sweet. 
The intense aroma and the decisive and unique taste make the Lingotto of Zafferano® ideal for the realization of the finest dishes.
We have designed it for those who love to subvert the rules, for those who want to create new alchemies.
Our Lingotto di Zafferano® is the perfect gift idea for lovers of saffron and gourmet cusine.
"The singer Michael Bublè discovered it on his tour in Milan and said he was enthusiastic."
"The singer Michael Bublè discovered it on his tour in Milan and said he was enthusiastic."
Corriere della Sera