The appointment with La Vendemmia is back in Milan. It is the tenth birthday of the event conceived and promoted by the MonteNapoleone District and carried out in collaboration with the Great Cru Committee of Italy. The world of fashion and that of wine, or the good taste made in Italy. The entire Milanese district and a bit the whole heart of the city was involved, from via Gesù to via Sant'Andrea, from via Spiga to via Borgospesso. We with our LINGOTTO DI ZAFFERANO® thanks to Club Criollo, an exclusive club based in Rome and Paris that brings together great fans of the world of chocolate, we were among the protagonists of the sensory journey of the Maison Breguet, a prestigious watchmaker selling watches of luxury founded in 1775 and among the most prestigious in the world, he wanted to organize inside his atelier in via Montenapoleone.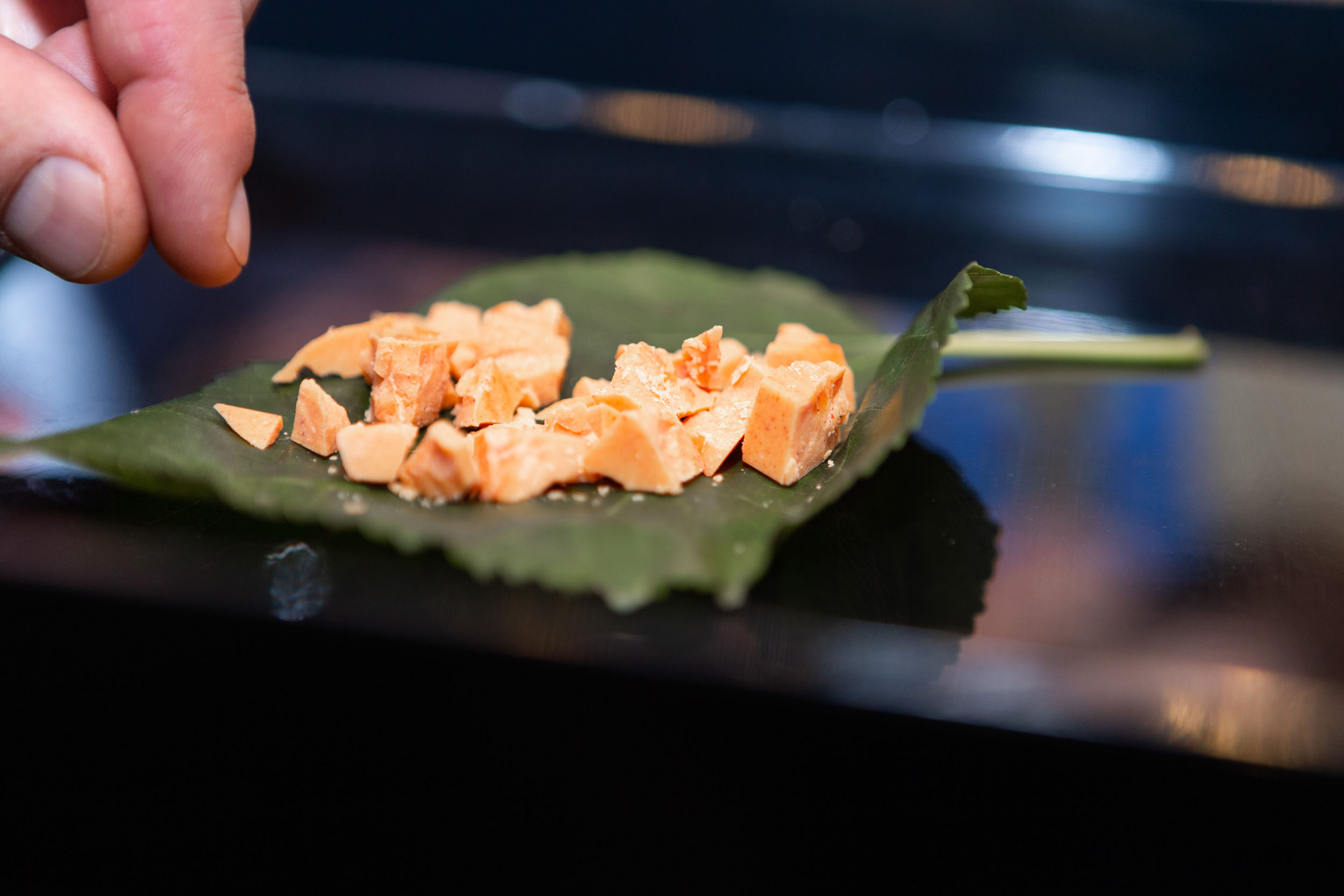 We are really proud to have been chosen for such an exclusive event with prestigious partners such as the Donna Olimpia 1898 winery and the chocolatier Guido castagna.
At the start of the evening, in the lounge on the upper floor of the boutique, we had the pleasure of presenting our LINGOTTO DI ZAFFERANO® and some directors and journalists of prestigious lifestyle and kitchen magazines. The tasting began with a brief presentation. The company and the product by our founder Matteo Bertoli during which, to fully understand the composition and quality LINGOTTO DI ZAFFERANO® was served in purity, these were served small finger food on which the product was grated "live".